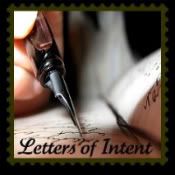 It's that time of year…graduation.
::sigh::
And as the old adage goes…"Where in the hell does the time go?!"
This year, we have two very special graduations…Emily (my daughter from my first marriage) graduates from 5th grade on Monday, on her way to Middle School. Timmy (Jeff's oldest son from his first marriage) graduates from High School.
Dear Emily,
Where do I even begin?! It seems like just yesterday you were the excited little 5 year old, with bouncing blonde curls, going into Kindergarten. For being only 11 years old, you have grabbed life by the horns, and are enjoying every second of it. You are an OUTSTANDING reader, accomplishing the 300+ points in Accelerated Reader. You were one of only four kids that made it!! You have made A's and B's your entire school career thus far, and have a countless number of friends. You have started to write a book that just BLOWS MY MIND. And you have created a book club at the local library that has become instantly popular. Your passion for reading and learning is evident, and it's wonderful!
I am so excited to begin this next chapter of your life. You are an incredibly intelligent young lady, with a love and passion for life and for others. I admire your imagination, and self-esteem that you constantly show, and I even admire the quest you have for ALL of the answers you try to get, even when I'm not ready to answer some of them! You and I are so much alike, it scares me at times. However, I love the fact that I truly do "get you" when others may not. I get why you ask some of your questions. I get why you question an answer or direction you've been given. I admire your talkative nature, even when it wears me out at times.
I admire you. All of you. And I can't even begin to imagine where this next road leads you, but I'm excited. A little sad, yes, that it seems to have gone by so fast, but nonetheless, excited.
I love you Emily Grace!
To the moon and back.
Love,
Mama
Dear Timmy,
Ah. Timmy. Where do I start with you?
You were just eight years old when your dad and I started dating. Just a little guy. Full of giggles and smiles. I know things weren't the easiest for you when your mom and dad divorced, but I think you hung tough as best as as you could for you and your sisters.
And the love you have for your sisters. It's endless. Even though you love to aggravate the mess out of them, your love for them shines through. To see an eighteen year old young man, interact with his two year old sister is priceless. She loves and adores her "dude". Shelbie looks up to you. I love to see how your relationship with her has grown, as the two of you have grown older. You are a fierce protector of her, and I admire that. And poor Elayna…as much as you aggravate and tease her, she looks up to you too. And you are just as protective of her as well. And yes, you and Emily may bump heads from time to time, but you have shown your love for her just as much as if she was your "bio" sister, instead of your step-sister. I will be forever grateful for that.
When you came to live with us permanently, you were failing seventh grade. We often wondered how, considering how truly gifted and intelligent you are. We made it through all of those hard times, and you have truly come out on top. Graduating high school with a 3.42 GPA. We are so very proud!
We watched as you got your licenses and started driving on your own. We have watched as you met the first love of your life. We have watched you interact and act goofy with your friends. And watched you go to prom. All of these events have helped lead you to the responsible, sensitive, funny, and hardworking young man that you are today.
It truly has been a privilege to be a part of your life this far, and I look forward to what the future holds for you.
We love you and are so proud of the young man that you have become. Keep reaching for the stars!
Love,
Kara
For more Letters of Intent, go visit Julie over at Foursons!! Happy Weekend friends!