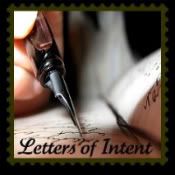 ---
Dear Self,
So, when you posted on Tuesday about your hellish weekend, how in the world did you forget one HUGE part that made your weekend hell?! You know, the part of Saturday night, wherein you heard that awful crunch?
The part where you backed into your hubby's truck?! The same truck Jeff has been working on rebuilding and redoing for several years now? The same truck that he had to make a custom bed to fit on the frame of said truck?
You realize that you've been in only two accidents in all your years of driving, neither of which were your fault. The first accident that was your fault? It's in your damn driveway, and it's to Jeff's truck. His pride and joy no less. Ack!
Oh! And how did you forget to blabber about the same night, Timmy had taken Jeff's truck to the movies with his girlfriend, and about 11:30, as he was taking Jess home, he called, talking incoherently, that there was smoke in the cab of the truck, and he didn't know what was wrong.
Remember racing with Jeff to where he was, and hearing Jeff muttering "I hope it's not what I think it is…"? Remember being so scared that it was your fault this happened? Remember Jeff telling you that it was possibly the transmission because it was possible the bed shifted when you hit it, and did something to the tranny??
Yeah, well, thank the sweet Lord that it wasn't the tranny, and that is was only some mysterious wire that decided to burn. Do you think it was because the kids had just got done seeing Paranormal Activity 2 and *someone* was playing a trick on them? Heh…you'd like to think so!!
All ended well, and everyone is fine, and the truck is fine. Well, sorta. Jeff is quite the handyman, and will have it fixed back in no time. Or so you hope!
Signed,
Me
---
Dear Sweet Emily,
I know you have all the right intentions in the world, but really? You were able to figure out that Callie could watch the big purple 'saur on my phone via Youtube?! Ack! When we left the house, it was my break away from him!!
Next time you have a great idea for Callie, run it by Mama, m'kay?? Thanks!
Love you lots,
Mama
---
Dear Gigi,
So after my post Tuesday about you and your illness, I guess I should update my readers that may follow along that the results from pathology late Tuesday afternoon indicated colon cancer. When I found out the news, my heart sank. No one EVER wants to hear the word cancer. Your prognosis is wonderful though, so I have complete faith that you'll be back on your feet in no time. When I came to see you Wednesday, while you did look better than last Thursday, it was still very overwhelming. You are family to us, and to see you in that hospital bed made me realize that even the strongest, most stubborn, and healthy person isn't' invincible; not even to cancer. I know your faith in God and your pissin' vinegar attitude will pull you through, though.
We love you!
Love,
The Greens
---
Once again, I started this post
Thursday
night, and here it is Saturday morning. I really need to get my sh*t in gear!
Have a wonderful weekend, bloggy friends!
And for more Letters of Intent Friday (not Saturday!), check out Julie at Foursons.